This post brought to you by Kmart. All opinions are 100% mine.
Its that time of year again to start planning your holiday shopping. There only 15 weeks left until Christmas! I for one am not prepared like I wish I was. We are a cash only family, meaning if we dont "charge" our christmas gifts. This because who wants to pay for christmas gifts in July. If you dont have the cash for it now you dont need it now type of thing. With Kmarts free layaway we can buy our holiday gifts and make easy payments. how does this differ from charging? Because in the end it will all be paid for before the big day! Simple and easy to use plus there are advantages to kmart layaway. You can pick items in store or online, The online option is Great! You pay a $5 service fee and 10%. You then choose 8 or 12 Week payment plan. plus Kmart has a convenient online Layaway Calculator to help you figure out the weekly/bi-weekly payments!  
There is an added bonus to Kmart's Layaway this year.  Its the Kmart's Big Layaway Giveaway!   I hope to win big with the Big Layaway Giveaway extra help is great for anyone!   Be sure to enter so you can win!  One Winner Each Week from Each Store!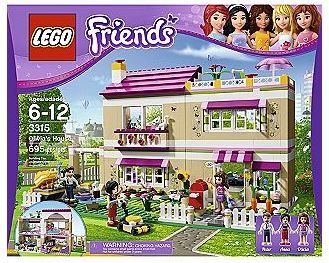 My daughter is dreaming of Olivia's House by Lego!
and who whouldnt want a new TV!

Pin It