CollageIt Review & Giveaway 19 Winners!
brought to you by
CollageIt
hosted by
Beth Ann & Jessica's Helpful Savings
teamed up with 11 other Awesome Bloggers to bring you this giveaway!
CollageIt
CollageIt is a most easy-to-use collage maker which allows individuals to make photo collages on Mac and Windows automatically in minutes with just a few clicks. Whether to a casual user or professional photographer, one can easily and quickly master it. With CollageIt, people can share photos with friends and families in a unique way.
CollageIt assists users in recording beautiful moment in the easiest way. It has the following key features:
- Automatic, Easy to Use and Powerful.
- Various Collage Templates to Choose.
- Customize Photo Collages Freely.
- Share the Collage Anywhere.
Key Features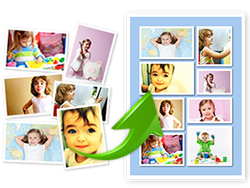 Automatic, Easy to Use and Powerful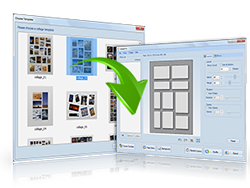 Various Collage Templates to Choose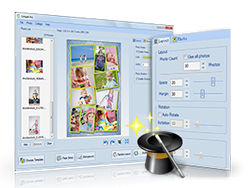 Customize Photo Collages Freely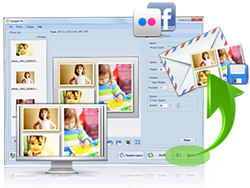 Share the Collage Anywhere
15 different collage layouts to choose from.
Step 1: Choose Your Layout
When you launch the CollageIt and get started making the collage, you should first choose the template that has been pre-designed. After choosing one of the templates the main program interface opens.
Step 2: Add Photos
You are going to add photos, click Add button to add desired photos to the Photo List.
Step 3: Drag photos into Collage or Random Layout
You can drag the photo to the collage from Photo List directly, and click Random Layout button to generate the new collage layout then the photos will be filled in the collage automatically.
You can click Random Layout button indefinitely to generate different layout of the collage.
Pictures that do not fit well into the chosen collage space can be cropped to increase the aesthetic appeal, the click and drag on individual photo to swap with another that can be available.
In addition, you can shuffle images on the layout using the Shuffle button to get the best results
.
Step 4: Make Settings
Click Page Setup button at the bottom of the screen to change the collage size, and a click on Background button allows the users to fill the background with color or image.
You can set various parameters to change the layout of collage like the photo space, page margin, auto rotation mode and sparse mode, these settings will generate the new layout that make collage look more unique and fresh.
What's more, the Photo tab offers the options to configure and remove photo frames and shadows.
Step 5: Save
When you're happy with your collage, click Export button to save the custom photo collage as an image so that you can send it to your friends and families via email, Print it out, hang it on the wall as a poster, upload it to your blog or the image hosting site. You can even get your collage printed from your local photo printing service.
ON TO THE GIVEAWAY!
Giveaway ends July 5th at 11:59pm, open US, Canadian Residents, & UK! ages 18+.
To enter please use the Rafflecopter form below. Good luck!
a Rafflecopter giveaway
Pin It